0
Performance Completed as of 31st Dec 2017
Lion Dance Singapore – We know your
PAIN
Are you here because the lion dance for last CNY was horribly late? Or did they only tell you about the hidden costs upon arriving? Or did they promise 2 lions but only delivered 1 due to manpower constrain?
We know. We're glad you stopped by.
We know the kind of feeling when your boss begins waiting for the lion dance troupe. Or the kind of stare the office gives because the whole office is waiting for the lion dance troupe so everyone can Lo Hei. And the lion dance troupe you engaged is not picking up your call.
We didn't grow so fast in the last 10 years by accident. We did it by keeping our promise, every time.
According to our survey on newly acquired customers, most cited "late" as the reason they seek a new lion dance troupe to engage. While most cited "late", a handful experienced "no-show" of lion dance troupes after booking performances with their company.
At Lion Dance Singapore, our primary core value is Professionalism. We are habitually punctual and there is no excuse for being late.
Lion Dance Performance Walkthrough👇🏼
Lion Dance Singapore is the Best for your Celebrations
In Singapore, lion dance is believed to bring prosperity to clients. Apart from helping you celebrate the Chinese New Year in a memorable way, our troupe makes its services available for all kinds of joyous occasions, ranging from the birthday celebrations, company conferences, and meetings to sophisticated dinners and award nights. Regardless of the place or occasion, you will find our best mask changing performers and lion dance entertainers at your doorstep for an evening of merriment and fun!
We possess a vast array of contemporary costumes, including L.E.D Dance Performances, L.E.D lions and L.E.D dragons. Together with good fortune, our troupe is bound to leave your guests awe-stricken at their affable yet professional performance. Moreover, we hold some of the finest quality props that are striking as well as incorporating colors and elements which, according to our culture, are lucky.
We aim to amalgamate modern techniques with conventional values to provide a wholesome experience that you will not regret. For us, our clients are our foremost priority. We consider your happiness and success as our own. Our Singapore lion dance troupe has a lot of experience in event planning, so you can be assured that your event will go smoothly with our active contribution. We know celebrations.
Our world-class talents are our best resources. Coming from all professions, every member is a team player and contribute working knowledge to the best of their ability.
Every new member advances through a stringent quality check to be a qualified performer. We provide training and education programs that are designed to give a new member the ability to perform his job duties to the best of his abilities. The training ensures that the new member is competent and skilled and is able to do his job once the training is complete.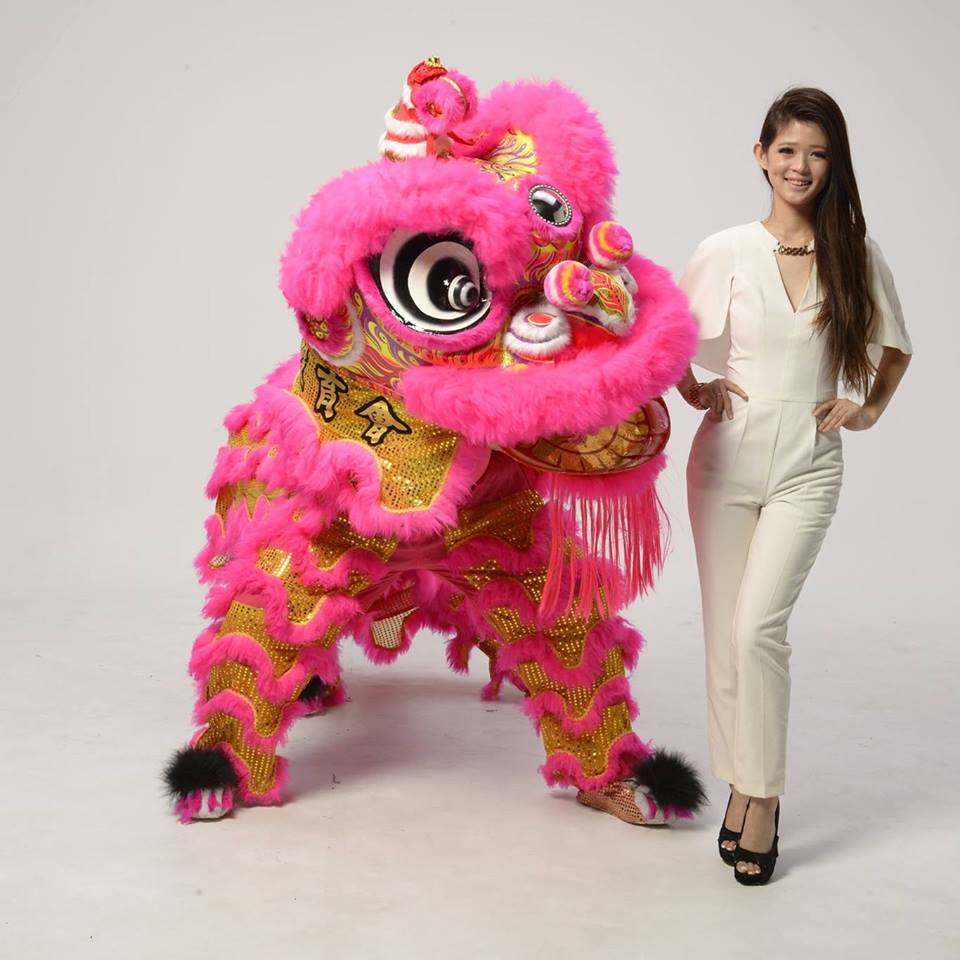 Our Lion Dance Troupe – About Us
Lion Dance Singapore was born out of our customer's frequent request to cater to their housewarming and opening ceremony events when we were operating a small humble fitness club back in 2002. Thus, our modest abode was transformed to ..more about us.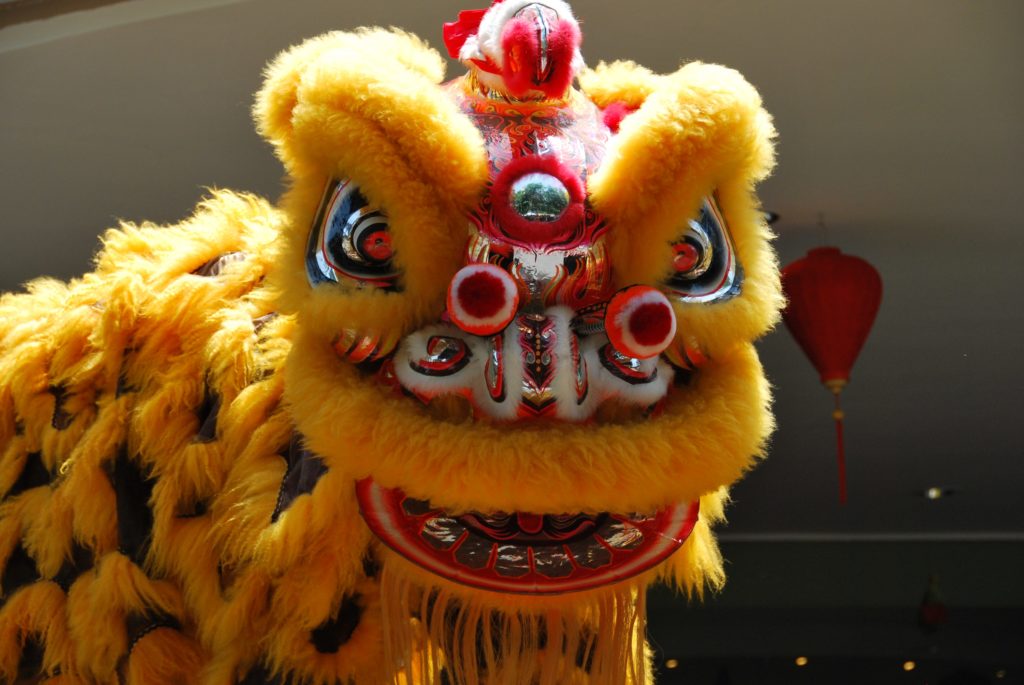 What is Lion Dance?
The lion dance is a traditional Chinese dance performed by martial arts schools(or lion dance troupes) on big occasions, such as the Chinese New Year or Mid-Autumn Festival for good luck, as it is believed that the lion is an auspicious animal.
Lion dances are performed by two "dancers" in a lion costume. The performers become the body of the lion: the one in front is the head and front limbs, the one behind is the back and hind legs. Performers' legs are dressed the same color as the lion's body, and sometimes the costume extends to shoes the shape and color of the lion's paws.
Lion Dance Singapore – Services and Other Performances
Models for Hire
Require models to facilitate your next event? As the first point of contact, the benefit of opting to hire Singapore models is that they will be a stunning, friendly and polished representation of your company.
Models generate more leads for experiential marketing events. Promotional models in Singapore provide a higher return on investment through free advertising from your guest posting photos of our models on social media and more leads for your sales funnel.
For aspiring models, click here to read our guide to being a successful events model in Singapore.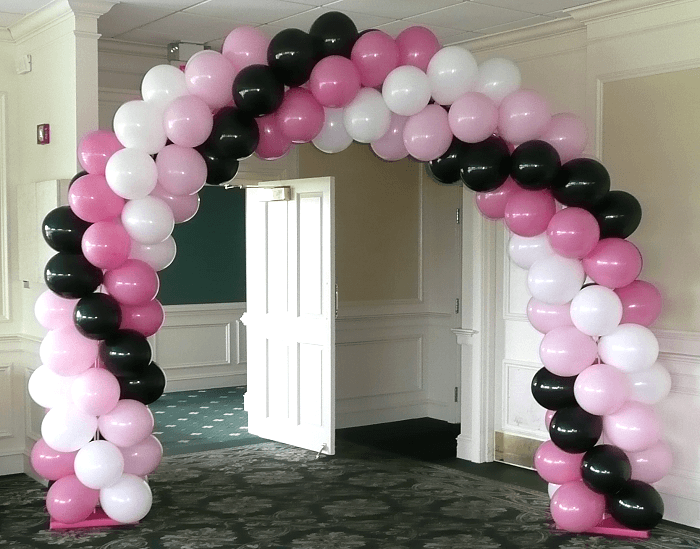 Balloon Sculpting for Opening Ceremonies
Balloon arches is a fun way to tell people that there is an ongoing event happening. We provide helium balloons, balloon arches and customized balloon sculpting services. Talk to us for our full spectrum of Balloons services.
Releasing large amounts of helium balloons are subjected to approval by relevant authorities. NOTAMs will have to be issued for release of helium balloons.
Ethnic Dance Performance
We provide various cultural dance performances, namely Chinese Dance, Bollywood Dance and Belly Dance. Our dance team comprises of local commercial dancers, minimally with 5 years of commercial dancing experience under their belt.
Bespoke performances can also be catered for by our Head Choreographer, Kate, who specializes in multi-discipline of dance performances.
Our dance crew encompasses performers from all walks of life and of different ethnicity. If you are looking to jazz up your event with different ethnicity performing a cultural performance to showcase the diversity in Singapore, we are your best fit.
LED Dance Performances
The act of dancing has always been a melding of music with movement. Now, LED dance enhance this experience even more by introducing the allure of a dynamic video presentation. The combination takes traditional costumes and choreography to new heights, providing an explosion of sound and imagery that will delight your guests.
Our company specializes in adding dramatic flair to an ancient culture of movement. The outstanding sensory experience of an LED Dance wall will bring a stunning visual element to your venue. Our vibrant and glowing dance performances will add imagery and spectacle that can be enjoyed by all ages, all with the addition of an LED Dance wall.
Check out our LED Wings and LED Dance here!
Mask Changing/Bian Lian Singapore
Originated from SiChuan and dubbed as the best kept secret of China arts, heart-throbbing Mask Changing performances doubles as a cultural arts and a magic show which leaves guests amazed and confused.
Unlike our competitors, our performer does not covers for more than 2 seconds when changing masks. Newbie performers requires approximately 2 seconds to switch masks, while our performer's mask can be changed without cover up.
We are able to fuse quick change performance into Mask changing performance in Singapore. Best Bian Lian Singapore has to offer, hands down.
Wushu Performance in Singapore
Comprising of national and international gold medalist, led by an active international Wushu judge, our professionally choreographed routine is set to impress your guest. Lion Dance Singapore's Wushu performance does not include death defying acts(ie. bending a spear with spearhead pointing to the throat, etc) for the viewing pleasure of the younger audience.
Our choreographed acts includes team performance and singles. Minimally, to join our wushu performance team, performer must have attained a gold medal at national levels. Our standards have been as such, hence mitigating the risk of a failed somersault at your event.
Live Band Performance
Your first dance as a newly married couple will be a moment you will never forget. And apart from the ceremony and the speeches, the entertainment at a wedding is one of the things that guests will remember most about the whole day.
But why choose a live band for your wedding's entertainment? Well, your only other real option is a DJ. And a DJ does not have the same intimacy or wow factor as a wedding live band. If you are looking for a personal, exciting, memorable entertainment option for your big day – nothing can beat quality live music performed by talented musicians.
LED Diabolo Performance
More commonly known as the Chinese Yo-yo, the Diabolo performance is fun to watch for all ages. Events love this performance, as it serves as a 5 minute filler for transitions and minimum space is required.
Juggling performance available to compliment the Diabolo performance.
LED Drum Performance
Drumming performance with LED drums! Featuring an entire female drum crew and LED suits, this performance is one of the most popular drumming performance across Singapore.
Equipped with glowing LED light costumes and drum-sets, let our futuristic lady warriors bring you to a new level and unfolds a journey into the future.
Also, check out the non-LED version of Festive Chinese Drums Performance here!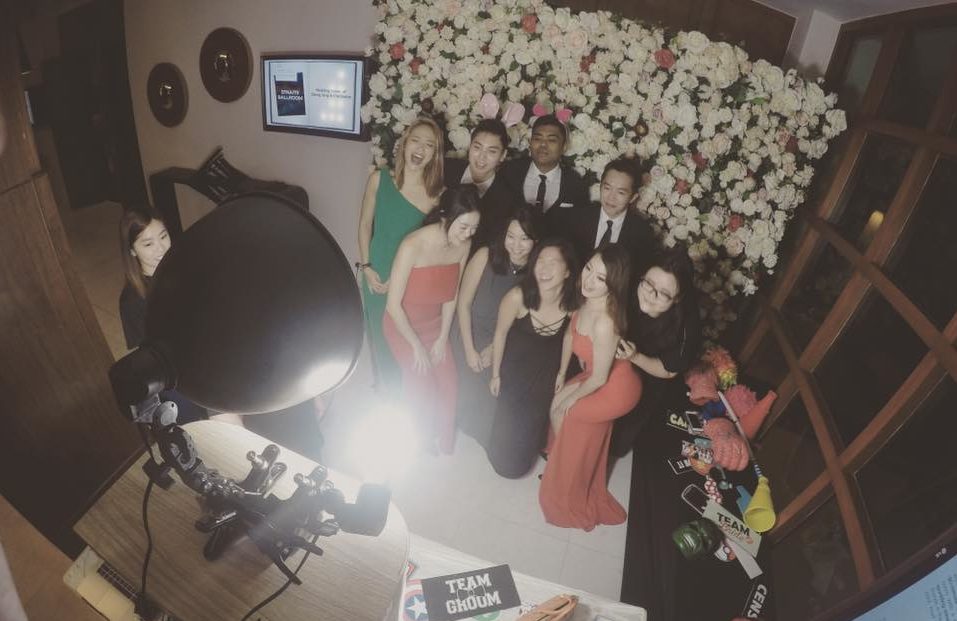 Photo Booth Rental
A photo booth can be an excellent time filler during the afternoon and evening, a great way to combat the sometimes lengthy pre-reception wait. A minute is all that's required to take some fun photos, and if you want some additional fun with other guests, just use the booth again – unlimited entries means everyone gets to use the booth as much as they want!
Best Emcee for Events – Sylvia Tham
Like the consistency of a solid background, Sylvia brings a formal and corporate tone to your events. And yet, she has the ability to be versatile, creative and fluid like an array of colours that brighten up any surrounding.
Sylvia Tham is a highly sought-after Emcee at events which require an underlying feel of elegance. Having worked in the media and corporate world, she understands events company requirements very well and delivers them effectively.
Singapore Lion Dance for Opening Ceremony – What do you need to prepare?
Opening ceremonies for businesses primarily serves as a celebration and call to attention for product/services launch. By combining informative pieces about your business and entertainment, a successful event can achieve long-term prospects and huge visibility for your brand.
For Cai Qing performances by our lion dance troupe, an assortment of tangerines and local lettuce will be required. For office/premise blessing, it is recommended to have 2 tangerines with a red packet slot in between the tangerines, with a calculator laid in front of the tangerines at the workstation. After the lions blesses the workstation, the lions will leave behind lucky 4d number.
F.A.Q.
1. Do I need to prepare anything? Anything at all?
When you hire Lion Dance Singapore, the only thing you are required to prepare is the payment for our performance. Everything else will be entirely taken care by us.
2. Can I choose the color of lions?
Outside of the Chinese New Year period, we will be able to cater accordingly to your preference. Click here to see our most popular color of lions.
3. It is my first time organizing an opening ceremony. Can you help?
Yes we can! We only require you to get the guests to appear on the specified date and time, and we will take care of the rest. Tell us your requirements, and we will be able to advise accordingly.
4. How long before do I need to provide confirmation?
2 weeks prior to the event date is recommended. Changes in timing can be catered outside the Chinese New Year period, and for Chinese New Year period, we will advise that you secure your booking with us at least 45 days in advance.
5. Can I get the lions to perform office blessings?
As with most lion dance troupes in Singapore, we will be able to provide office blessings. Let us know how big the office is prior to the event so we can cater time for the office blessing component of our lion dance performance.
6. What information do you require?
We will require the following information-
Date and time of your event
How many levels for Office Blessing
7. Do I need to apply for Public Entertainment License?