We know your pain
Are you here because the lion dance for last CNY was horribly late? Or did they only tell you about the hidden costs upon arriving? Or did they promise 2 lions but only delivered 1 due to manpower constrain?
We're glad you stopped by.
We know the kind of feeling when your boss begins waiting for the lion dance troupe. Or the kind of stare the office gives because the whole office is waiting for the lion dance performance so everyone can Lo Hei. And the lion dance troupe you engaged is not picking up your call.
We didn't grow so fast in the last 10 years by accident. We did it by keeping our promise, every time.
According to our survey on newly acquired customers, most cited "late" as the reason they seek a new lion dance troupe to engage. While most cited "late", a handful experienced "no-show" of lion dance troupes after booking performances with their company.
At liondancesingapore.co, our primary core value is Professionalism. We are habitually punctual and there is no excuse for being late.
Why Choose Lion Dance Singapore For Your Celebrations?
In Singapore, lion dance is believed to bring prosperity to clients. Apart from helping you celebrate the Chinese New Year in a memorable way, our troupe makes its services available for all kinds of joyous occasions, ranging from the birthday celebrations, company conferences, and meetings to sophisticated dinners and award nights. Regardless of the place or occasion, you will find our best mask changing performers and lion dance entertainers at your doorstep for an evening of merriment and fun!
We possess a vast array of contemporary costumes, including L.E.D Dance Performances, L.E.D lions and L.E.D dragons. Our Stilt Walking performers adorn these costumes proudly, dancing and capering around to bring you an increase in social media presence. Together with good fortune, our troupe is bound to leave your guests awe-stricken at their affable yet professional performance. Moreover, we hold some of the finest quality props that are striking as well as incorporating colors and elements which, according to our culture, are lucky.
We aim to amalgamate modern techniques with conventional values to provide a wholesome experience that you will not regret. For us, our clients are our foremost priority. We consider your happiness and success as our own. Our Singapore lion dance troupe has a lot of experience in event planning, so you can be assured that your event will go smoothly with our active contribution.
About Singapore Lion Dance Troupe
Lion Dance Singapore was born out of our customer's frequent request to cater to their housewarming and opening ceremony events when we were operating a small humble fitness club back in 2002. Thus, our modest abode was transformed to ..more about us.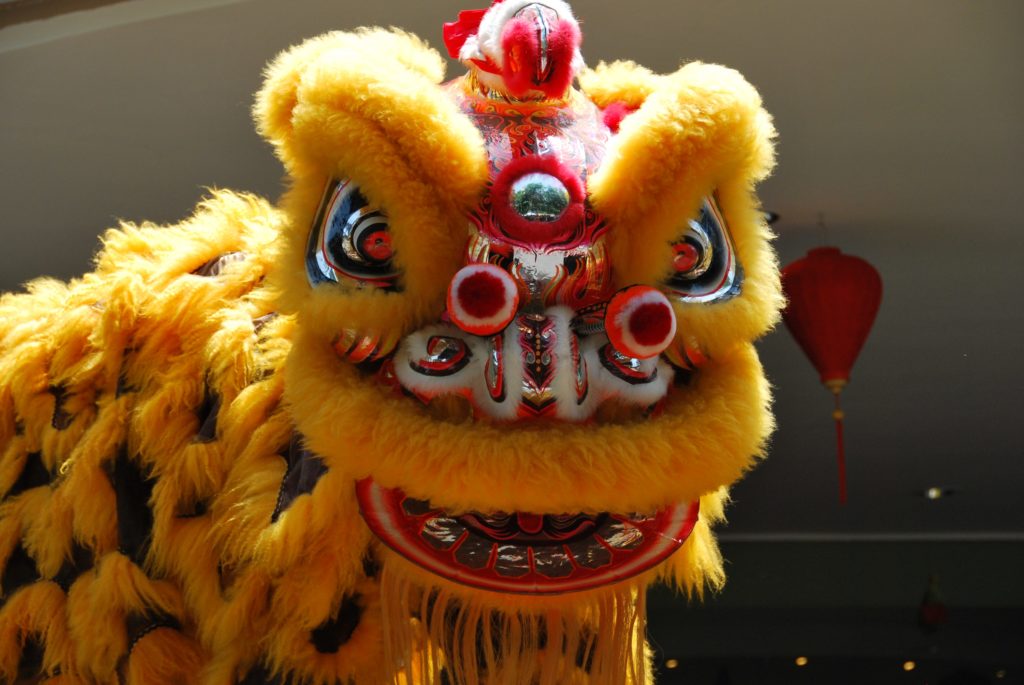 White Label Services Provider
White label services are available for Singapore lion dance troupes and event organizers. Resellers enquiries are also welcomed.
Our world-class talents are our best resources. Coming from all professions, every member is a team player and contribute working knowledge to the best of their ability.
Every new member advances through a stringent quality check to be a qualified performer. We provide training and education programs that are designed to give a new member the ability to perform his job duties to the best of his abilities. The training ensures that the new member is competent and skilled and is able to do his job once the training is complete.
Our Lion Dance Troupe's Milestones
Oct 26, 2002 –
Incorporated as a full-fledged lion dance troupe in Singapore.
Feb 16, 2003 –
Served our first #100 client
Feb 23, 2005
Served our first #1000 client
Feb 14, 2010
Served our first #10,000 client
June 16, 2012
Crew exceeds 100
What is Lion Dance?
The lion dance is a traditional Chinese dance performed by martial arts schools(or lion dance troupes) on big occasions, such as the Chinese New Year or Mid-Autumn Festival for good luck, as it is believed that the lion is an auspicious animal.
Lion dances are performed by two "dancers" in a lion costume. The performers become the body of the lion: the one in front is the head and front limbs, the one behind is the back and hind legs. Performers' legs are dressed the same color as the lion's body, and sometimes the costume extends to shoes the shape and color of the lion's paws.
Singapore Lion Dance for Opening Ceremony – What do you need to prepare?
Opening Ceremonies for businesses primarily serves as a celebration and call to attention for product/services launch. By combining informative pieces about your business and entertainment, a successful event can achieve long-term prospects and huge visibility for your brand.
For Cai Qing Performances, an assortment of tangerines and local lettuce will be required. For office/premise blessing, it is recommended to have 2 tangerines with a red packet slot in between the tangerines, with a calculator laid in front of the tangerines at the workstation. After the lions blesses the workstation, the lions will leave behind lucky 4d number.
Customized Scrolls
We provide fully-customized scrolls for your opening ceremony needs. Should you have no requirements for customized scrolls, we provide 2 long scrolls for photo ops.
Ceremonial Ribbons and Ceremonial Scissors
Ceremonial ribbons are available for sale. For every purchase of ceremonial ribbons, we provide free rental of gold plated ceremonial scissors.